If you have a project that needs a little push to get it going, then one of our financing options listed below might be the way to go.  We are a Michigan Saves authorized contractor as well as a PACE (Property Assessed Clean Energy) approved contractor as well.
Michigan Saves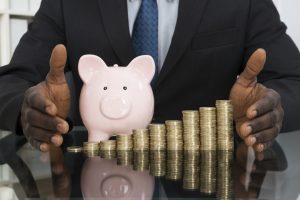 Michigan Saves is a nonprofit dedicated to making energy improvements easier for all Michigan energy consumers. To accomplish this, Michigan Saves makes affordable financing and other incentives available through grants and partnerships with private sector lenders. They also authorize and monitor a network of contractors and recognize those with advanced training. Their current portfolio includes programs for residential, commercial, and municipal customers, and supports energy efficiency, geothermal, and solar PV projects.
Home Energy Loan Program
The Home Energy Loan Program provides up to $30,000 in financing to homeowners for energy efficiency and renewable energy improvements. They make it easy, with no home appraisal or equity required. Homeowners can choose from a list of qualified improvements such as new windows and doors, new air conditioners or furnaces, or even new appliances. Or get a home energy assessment to identify what you can do to spend less money on energy in your home.
Business Program
With Michigan Saves financing, you can power your business with less energy. Upgrading costly refrigeration units or HVAC systems, replacing old light fixtures, or even adding insulation to your commercial space can help you save. Michigan Saves has negotiated hassle-free, fast financing up to $250,000 as low as 5.9% for up to 5 years.